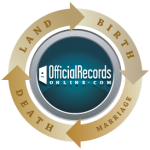 You can now order vital records (Birth, Marriage, and Death Certificates) online 24/7 through our secure site using your credit or debit card! Simply click on this link and enter the requested information.
You will need to answer questions to verify your identity and upload a picture of your photo ID. We will respond to your request the same day it is received.
It's simple and always available!
If you have questions regarding the service, please contact us.  We're here to help.